Sending a job rejection letter after an interview is increasingly valued in the recruitment process among most companies, whether the business is small or big. It helps build a positive reputation for the organization and keep in touch with potential employees for future positions. Use our editable templates to create your letter easier with only a few steps:
Select our template
Fill in the information by answering our quick questions.
Review and download your letter in a professional format.
What is a rejection letter?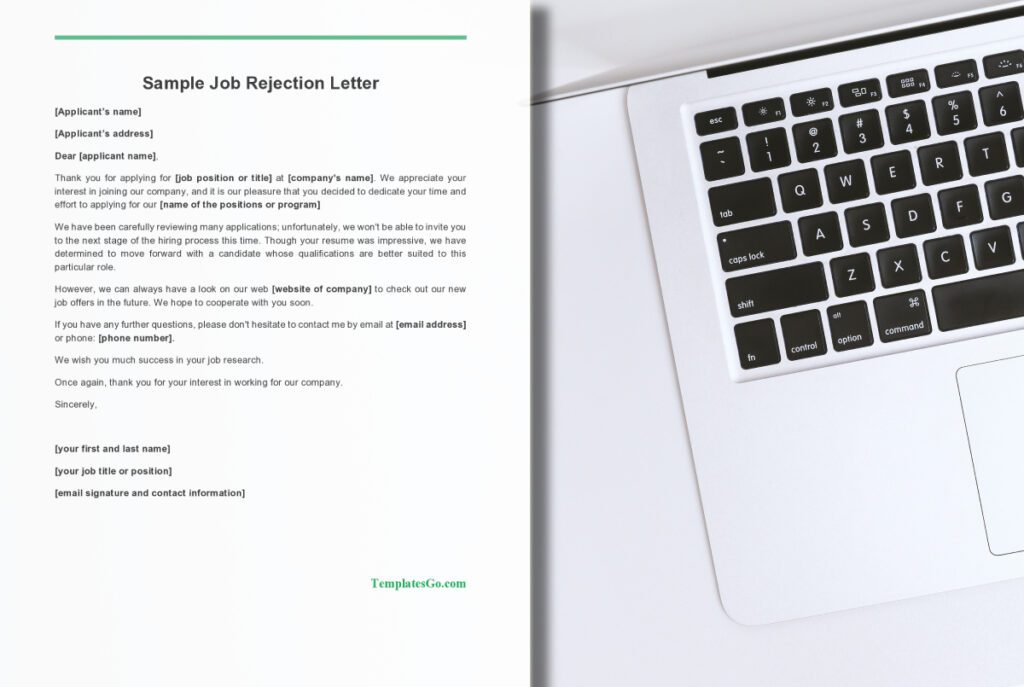 This letter is an official document sent to candidates who weren't selected for a particular job after interviewing. Its primary purpose is to inform the rejection formally and respectfully so that the applicants can move on and continue their job search.
Rejection letters commonly include the following essential points for your overview:
Company name: including logo. You do not need to include the sender's address if using company letterhead.
Contact information of HR department or hiring employer.
Job position and applicant's name.
Reason for rejection: unqualified applicant, post-interview rejection, internship rejection, or even undisclosed reason.
The intention is to keep in touch for a new role in the future.
How to Write a Good Job Rejection Letter After Interview
Do you want to create a standard letter form for your organization? The following is our guide (step by step) to writing a simple and polite letter.
1. First Paragraph
Start your letter by expressing gratitude to the candidate for applying to your company. Mention the job title to clarify the purpose of the letter. You can emphasize that you've conducted a thorough review, such as mentioning "a significant number of candidates" or specifying the exact number of applications.
2. The main body of the letter
The second paragraph is the most challenging part, where you have to tell the candidate they were unsuccessful with this job offer. You can consider giving reasons or not depending on your HR department policy. Some companies require an unrevealed reason stated in the letter unless the applicants request feedback on why they got rejected.
However, suppose your company size is small/medium, and you do not receive many CVs or do interviews. In that case, you can customize your letter with reasons to help candidates improve their experience or skills to succeed in their following interview. 
Thus, avoid directly giving reasons why the final decision did not choose this candidate. 
3. Close your letter
To close this letter, you can wish them luck in the following interview or job research. Also, attach your contact information to reach out if candidates have further questions. 
Tips for writing a professional rejection letter 
A standard letter length is recommended on 1 page, no matter how much information you wish to share with the unsuccessful candidate. Keep it short!
You can share some critical points for improvement reasonably.
Keep an encouraging and optimistic tone of voice.
Refer to a few samples for structures of the letter before crafting ideas.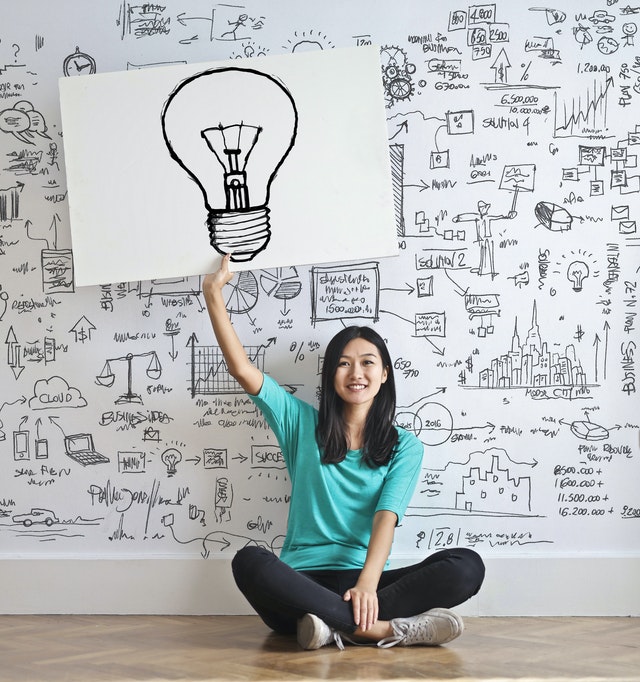 Rejection Letter Samples and Editable Templates
With Templatesgo.com, we offer an editable doc tool that can help you save time in creating docs from scratch. With only three easy steps, you can download this letter immediately in a high-quality PDF file and professional format. With templatesGo.com, we make docs simple!
Sample rejection letter after the interview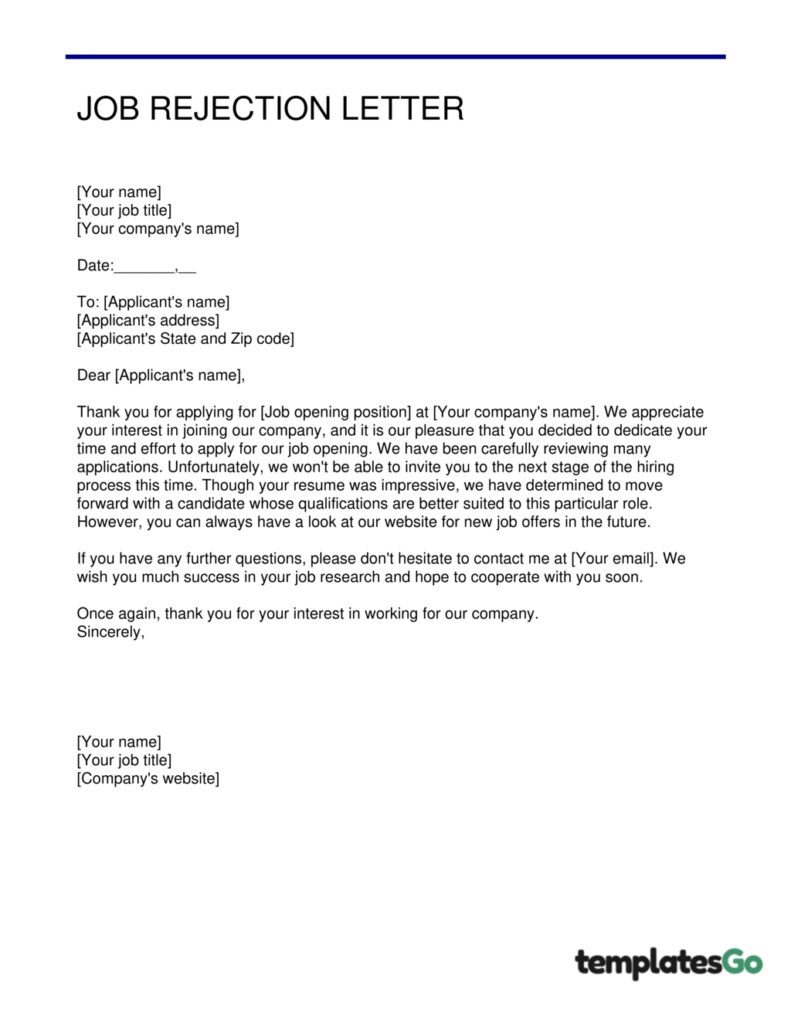 Internship rejection letter Editable Template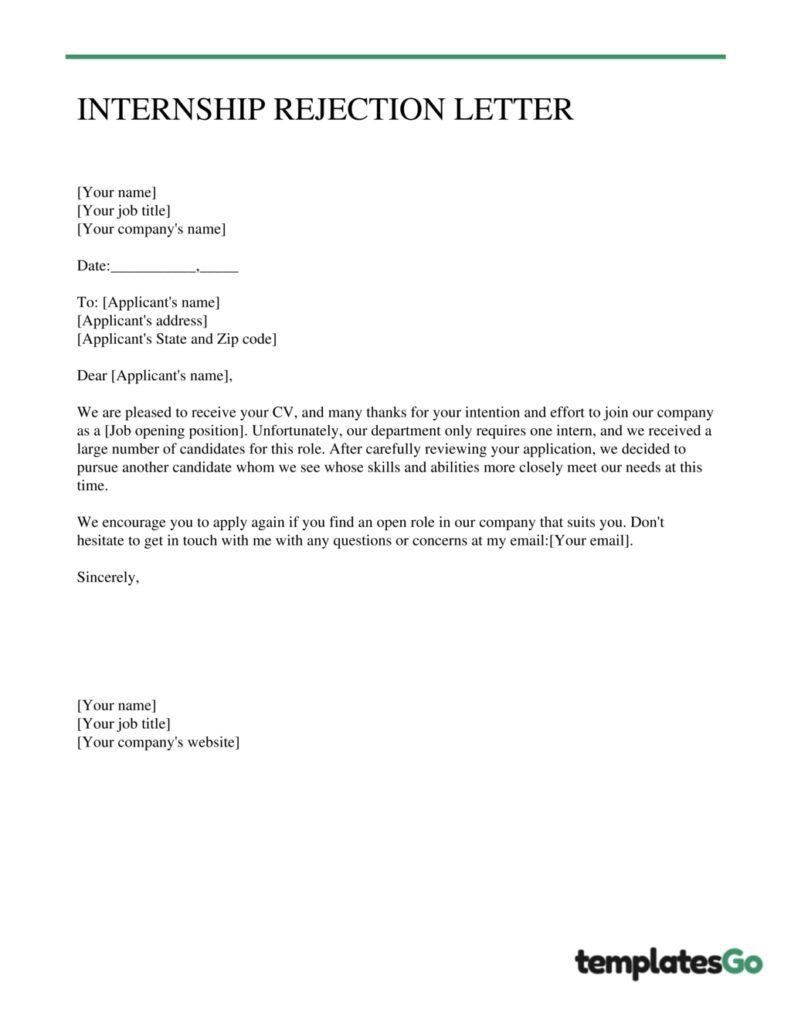 rejection letter after the interview template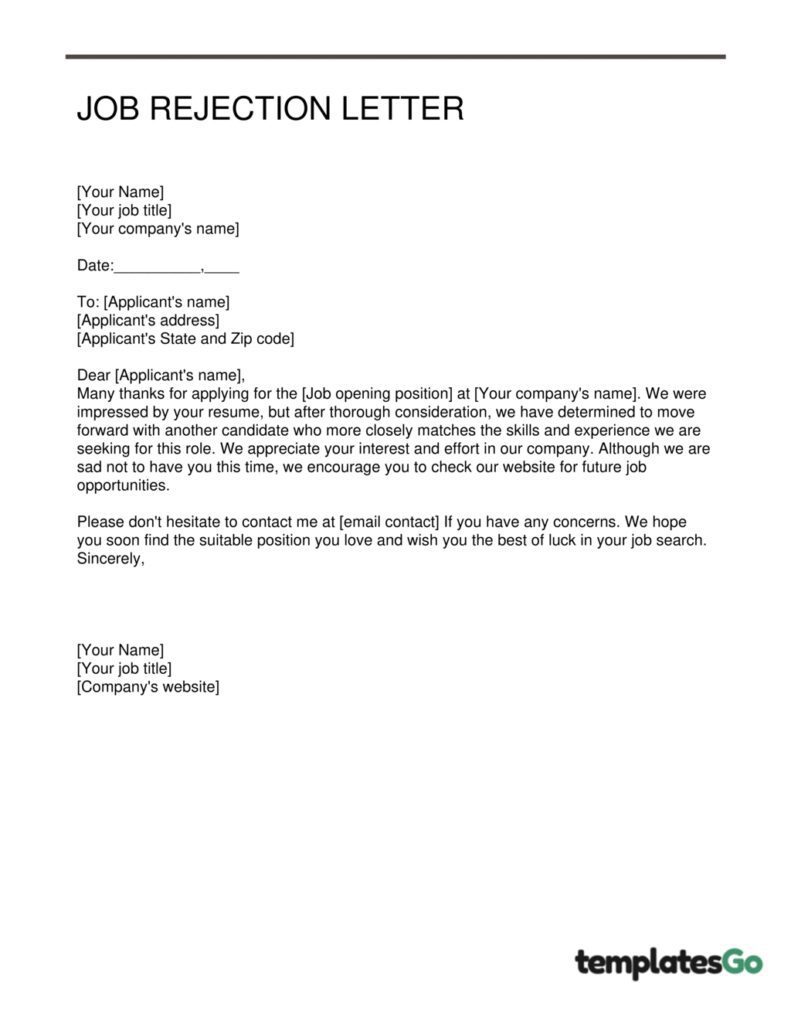 Internship rejection letter Sample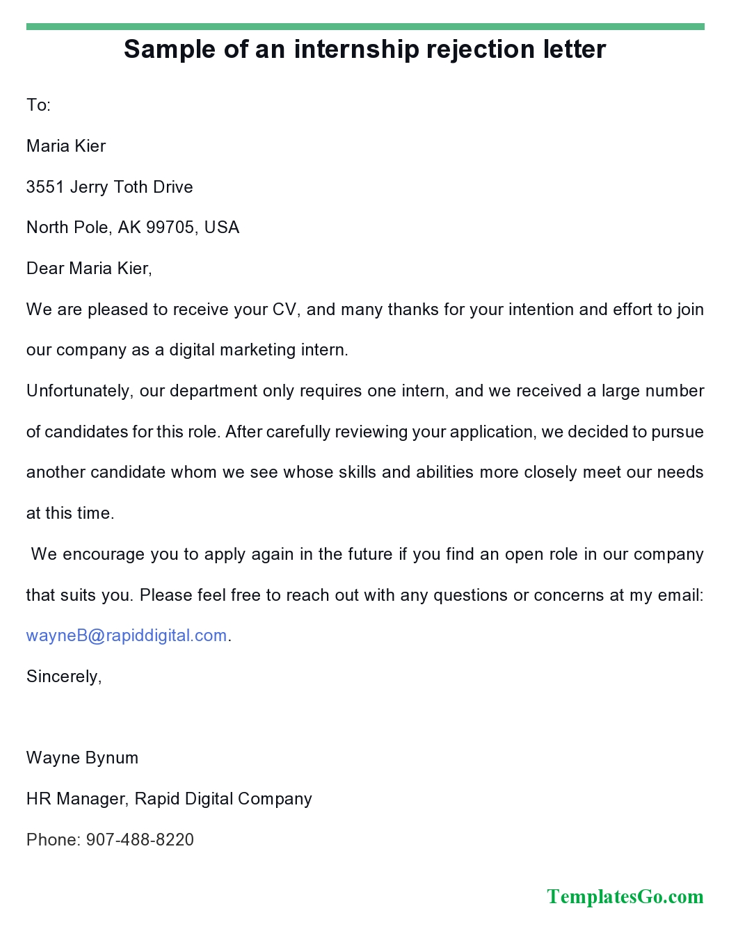 How employers benefit from rejection letter templates
Writing an entire letter is time-consuming. Therefore, if employers want to send a letter for an undisclosed reason, using a standard rejection letter template allows them to give short and polite responses to candidates. On the other hand, they will have more time to review other suitable applicants. 
Since this template is easy to customize, recruiters can simultaneously use one standard format letter to send to various candidates via email.
Some employers prefer to send formal job rejection letters after an interview by postal mail or email for professional performance. This way usually aims for job offers of high positions such as CEO, Director, etc.
Related Post

In some cases, you will be asked to provide proof of income for your employee. In this article 🔗Template for Employment Verification Letter, we offer editable templates that you can create your letter faster.