If you have decided to move on in your career, it is essential to formally resign from your current position by writing a letter and giving notice to your employer. This is a professional step to take, and you may be wondering how to begin your resignation letter. Our resignation letter templates are designed to make it easier for you to write a letter of resignation. Our templates cover the essential points to include, such as the date of your resignation and your intention to help facilitate a smooth transition. Remember that it is usually expected to provide at least 🔗two weeks' notice before leaving your position.
Our editable documents tool makes it easy for you to create a formal letter quickly. Simply fill out our simple questionnaire, and we will generate your letter in no time. You can then review and edit the text and download your letter as a PDF file. These editable resignation letter templates provide a convenient and efficient way to create your professional letter of resignation.
What is a Resignation Letter, and why do we need it?
A resignation letter, also known as a two weeks notice letter, is a formal document that informs your employer that you will be leaving your current position. It is customary to provide at least two weeks' notice before departing, but it is important to review your company's specific policies to determine the required amount of notice. The purpose of the notice letter is to formally communicate your departure and provide a written record for the company. Delivering the letter in print is best to ensure its proper documentation.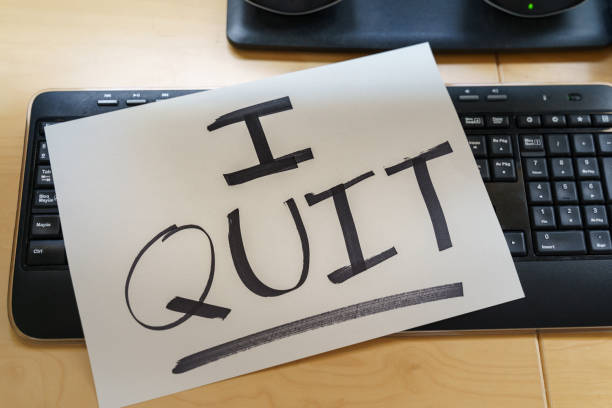 How to start, and what to include in This Letter?
You may quit your job for many reasons, whether you have found a better position or are simply unhappy with your current job. However, it's crucial to resign gracefully and professionally. You don't need to include a long explanation but keep your letter simple and focused on the facts. Here's what to add to your letter, or use our resignation letter template to customize your letter faster:
A Salutation to Your Boss or Department
Your Reason to Quit:

Firstly, always start by expressing thanks for the opportunities you've had in your current role.
Secondly, giving an adequate explanation for your organization, keep it simple in a polite tone.
Lastly, you can inquire in your letter if you have questions about your final pay or benefits.

Your Last Day of Employment: you should inform your effective date of resigning; this will help the transition smoothly for both employer and employee.
An Offer to Assist with the Transition: We usually offer to help with the transition or train a new person who will soon be in charge of your position. In this way, you will leave the company with respect and cooperation.
Your Contact Information: Include your email and phone number so the company can stay in touch after your leave.
Your Signature: A hard copy letter should include your signature above your typed name and the signing date.
💡Note To TakeAways

Once you submitted your resignation letter, it's time to stay focused on finishing all pending tasks and prepare a 🔗great goodbye letter to coworkers one or two days before your leave.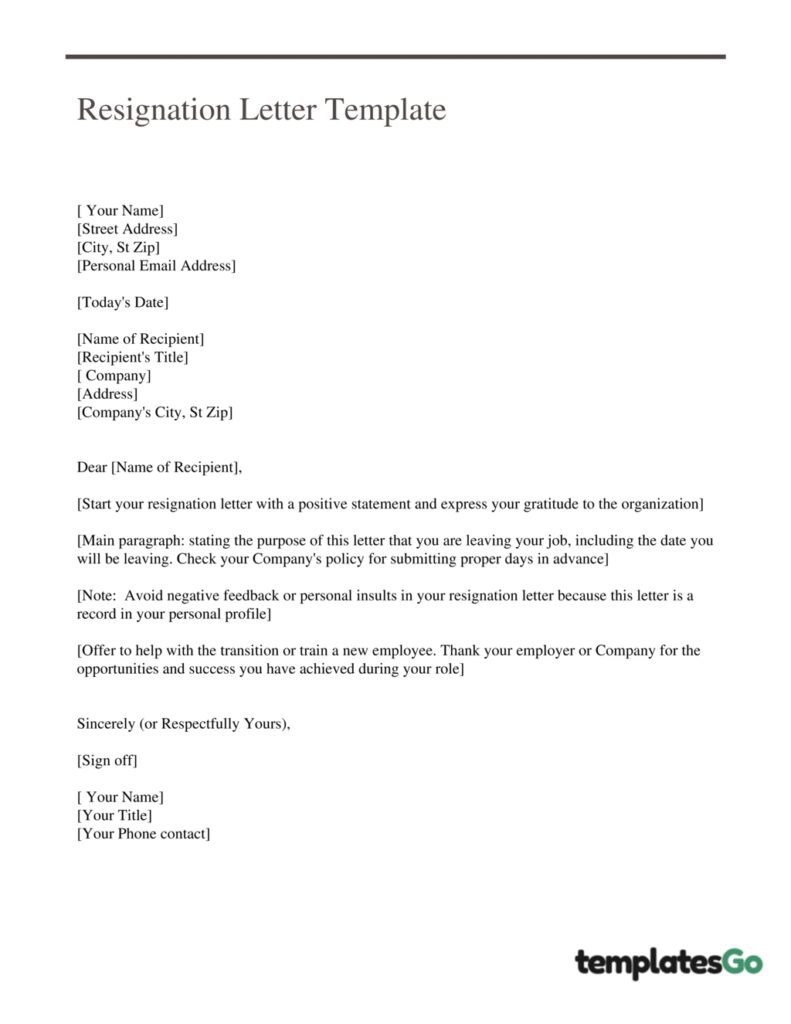 professional letter of resignation templates
Save time and effort by using one of our letter of resignation templates rather than starting from scratch or copying and pasting text. Simply fill out our simple questionnaire to customize the template with your information, and your letter will be generated instantly. You can then review and edit the text before downloading it. Our editable documents tool allows you to create a professional letter of resignation in a quick and efficient manner.
#1 Simple Resignation Letter Template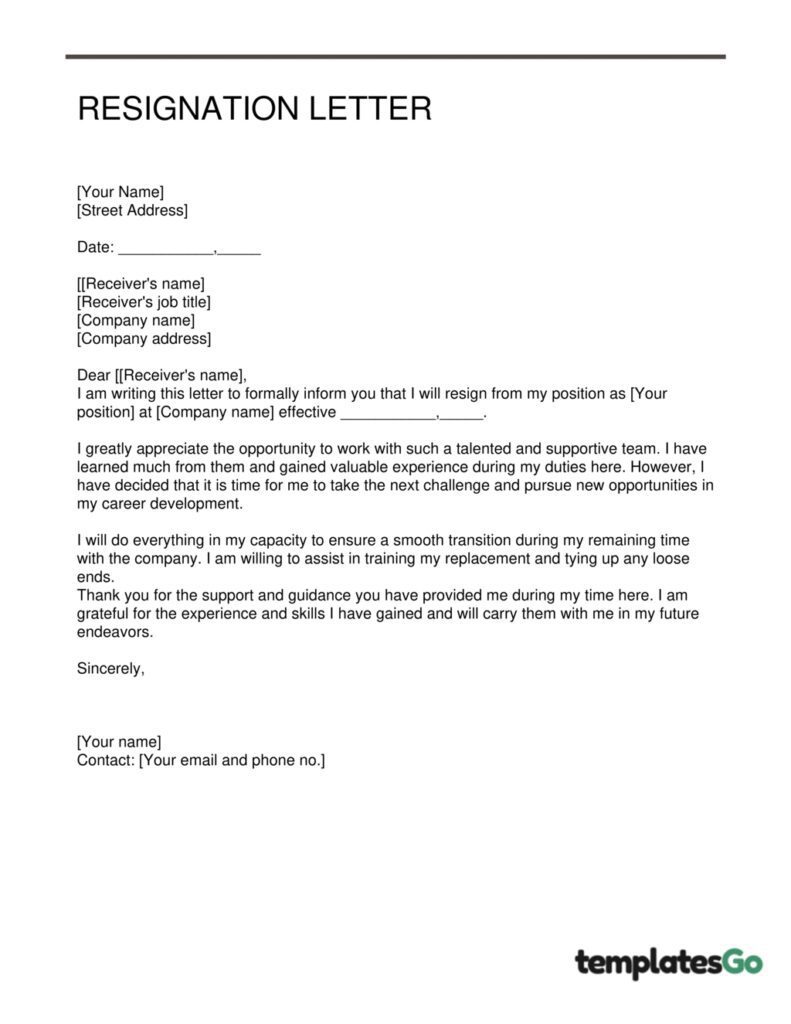 #2 Professional Two Weeks Notice Letter Editable Template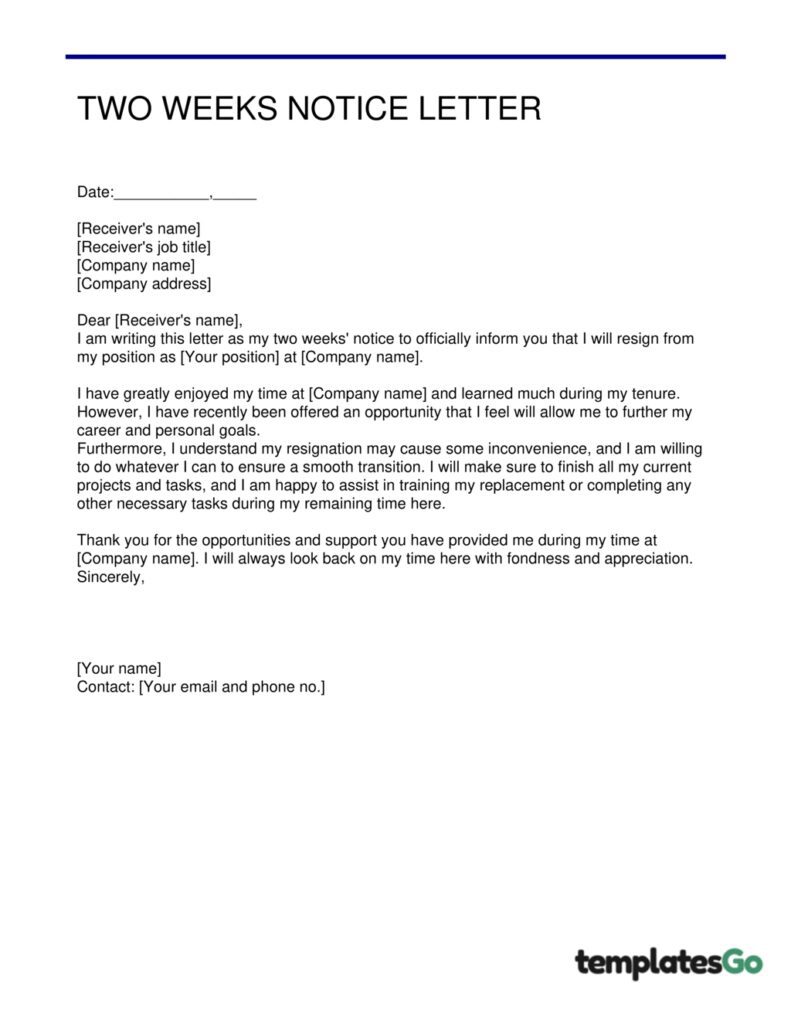 Conclusion
As you prepare to leave your company and say 🔗goodbye to your colleagues, our professional templates can assist you in creating the necessary letters. After submitting your resignation letter, you should receive a relieving letter from your employer acknowledging receipt and acceptance of your resignation. This 🔗relieving letter serves as confirmation that your departure has been formally recognized and accepted by the company.