Do you need help communicating effectively with parents about their child's progress during the course? Our student progress report letter templates are designed mainly for preschool and elementary school teachers who can use these forms to edit the text and download them immediately for each student. We also have report card comment forms for schools/teachers that need to provide a brief overview of how the student is doing and suggestions for improvement or encouragement.
Our free document creation tool can simplify this step of creating documents and enhance communication with parents. With only three simple steps:
You can choose a template.
Answer a few questions to fill in the necessary information.
Review and make any final revisions before downloading.
Let us help you advance your work with our document creation tool and professional templates while ensuring your message is clear, professional, and easy to understand.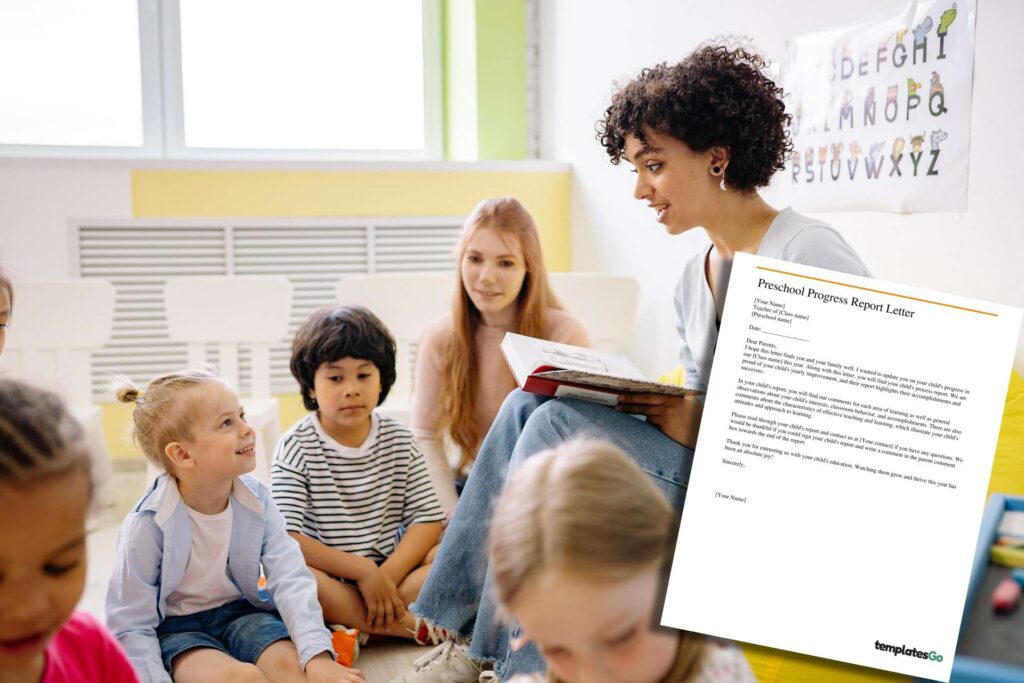 What is a student progress report letter?
A Student Progress Report Letter is a document that outlines a student's academic progress over a while. Typically, it is used by schools or universities to communicate a student's academic standing to their parents or guardians.
The content of a student progress report letter can vary depending on the school and the specific purpose of the letter. Still, it usually includes information such as the student's grades, attendance records, and other relevant information about their academic performance. The letter may also include comments from teachers or other faculty members about the student's behavior, effort, or need for improvements.
If the teachers want to provide indicative feedback to help parents understand their child's progress, they may use report card comments to personalize their feedback for each student.
student progress report samples letter
Preschool Student Progress Report Letter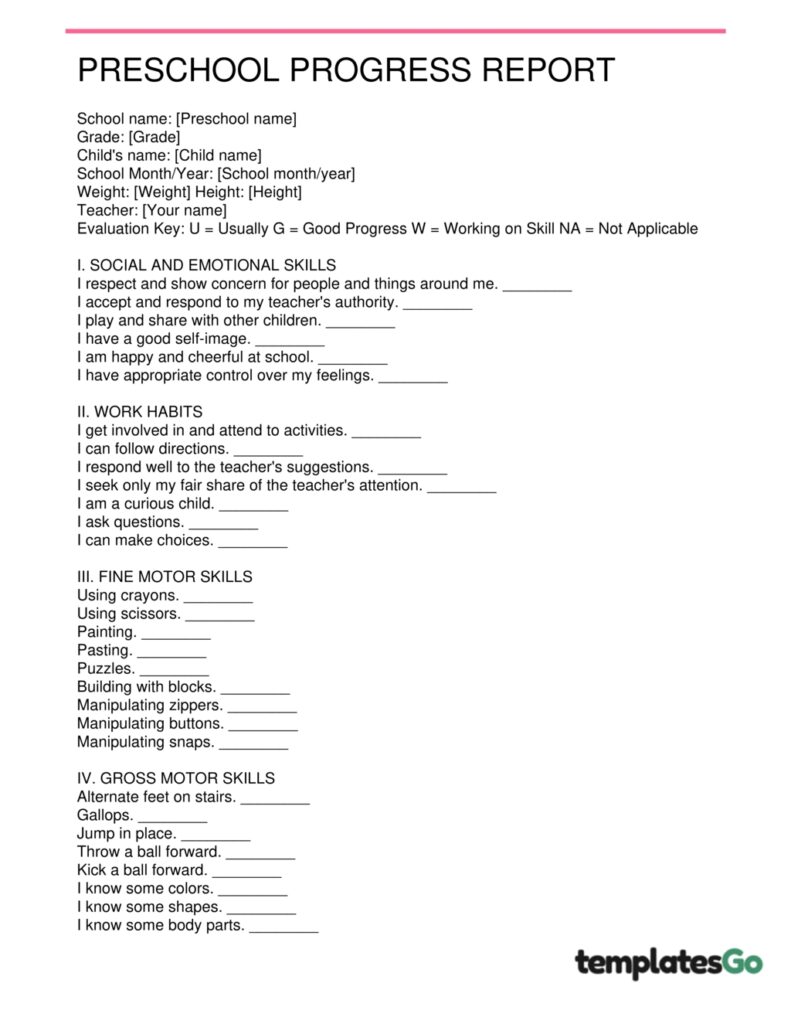 Preschool student progress report sample letter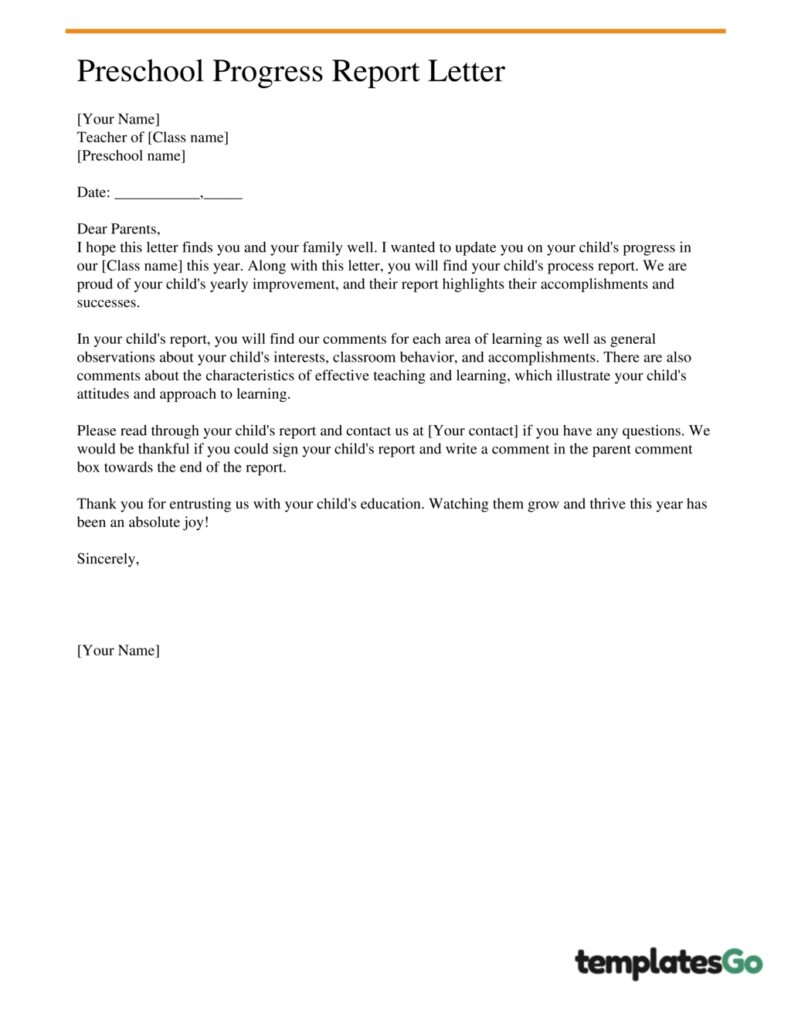 kindergarten report card comments Form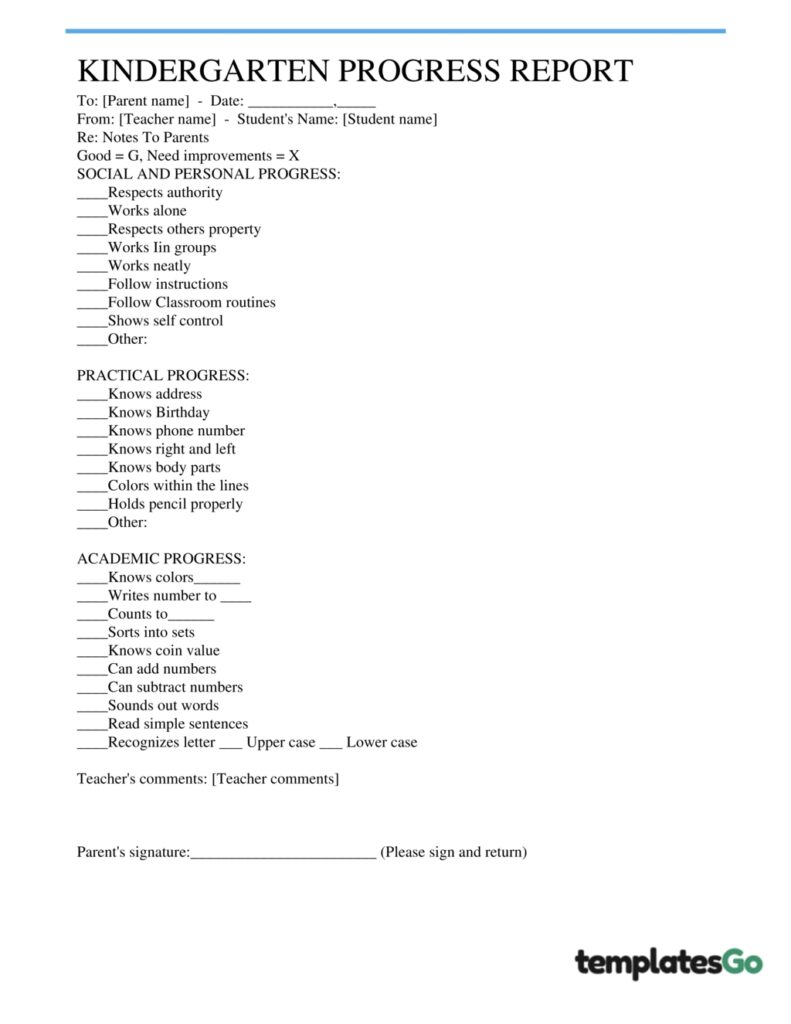 Kindergarten Student Progress Report Letter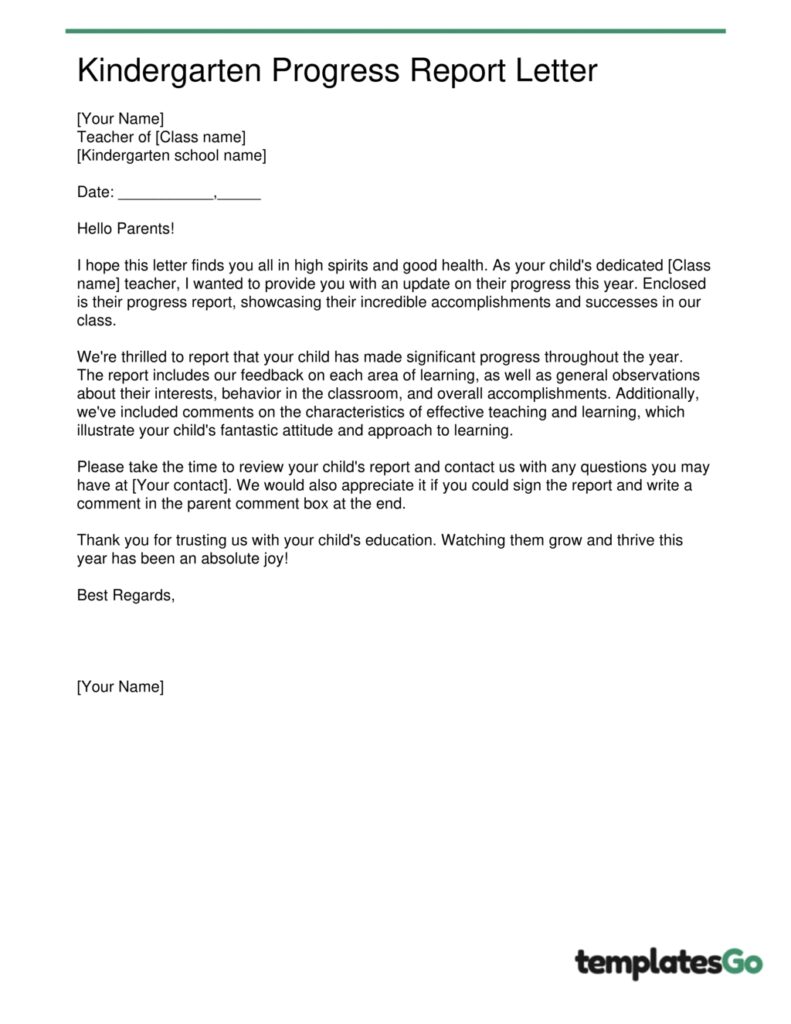 Weekly Student Progress Report Sample Letter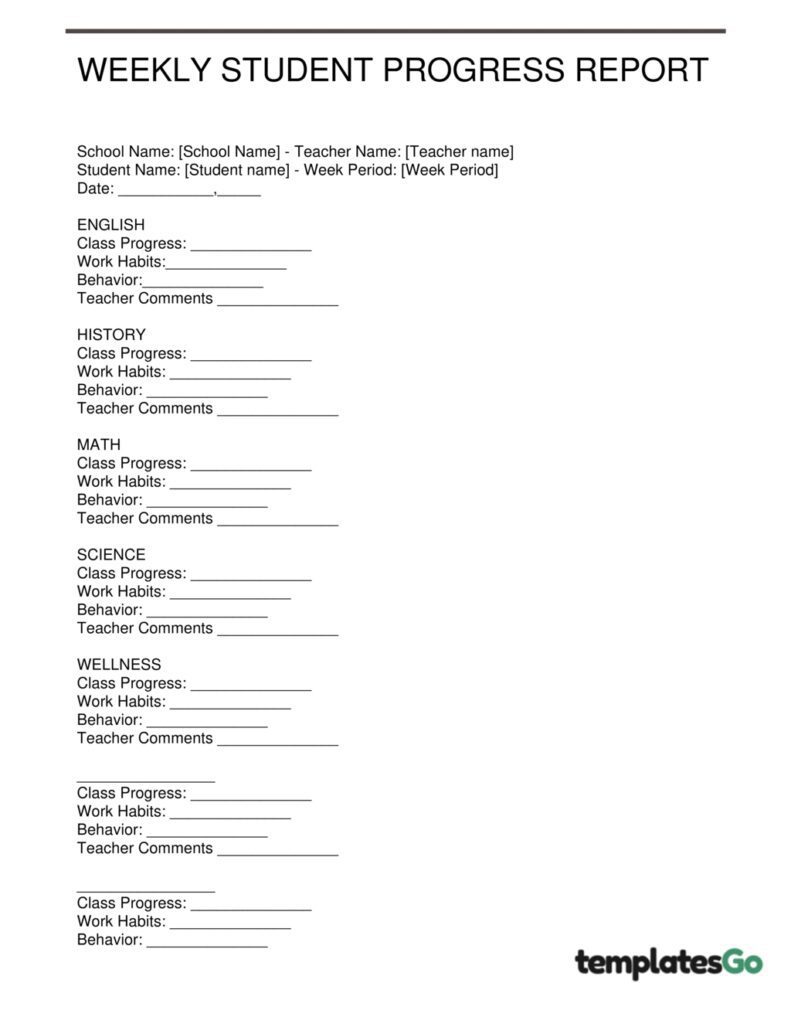 What information to include in a Student Progress Report Letter?
Apart from every student's report provided by the school system, the teachers will need to give their evaluation for each student. That's how this letter becomes handy. In this progress report letter, also named as a report card comments, the teacher will use them to give their own comment for each student. Here are some tips to help communicate well through this letter with the parents.
Start with a warm and professional greeting. Generally, this letter can be written to update any news or changes accompanying the student's progress report card, or the teachers can address the letter to the parents or guardians with their own comments on every student.
Introduce the letter's intention. Explain that you are providing a progress report on the student's academic performance.
Write a positive statement. Always express your optimism toward the student's dedication and hard work. Following are the comments regarding students' progress to help the parents have an overview of how their kids are doing at school.
Provide a summary of the student's progress. Use objective and specific language to describe the student's strengths and areas of improvement.
Discuss any students' challenges and suggestions to improve. Explain any issues or difficulties the student may be experiencing and offer suggestions for helping them enhance.
Inform any news or changes from the school's system. Accompanying with student progress report card, you can use this letter to inform any new activities or upcoming information from the school.
End on an optimistic note. As a teacher, keeping a positive opinion of the student is crucial. You can always encourage the student and express confidence in their ability to improve. Furthermore, offer any additional support or resources to parents and students. Also, let parents know you are always available to receive feedback or answer their concerns.
Close with a polite and professional sign-off.
💡 Note

Remember to keep the letter's tone supportive and straightforward language in your letters/forms. Therefore, we recommend to take a look at 🔗 125 report card comments by Education World to help you always be creative and unique in giving notes. It is essential to communicate the student's progress to the parents clearly and honestly while encouraging them to continue working towards their academic goals.
Related Post
Customizable 🔗Minor child travel forms to send to the parent for their authorization. Simplify your work process with our ready-to-edit professional templates for better and faster results.