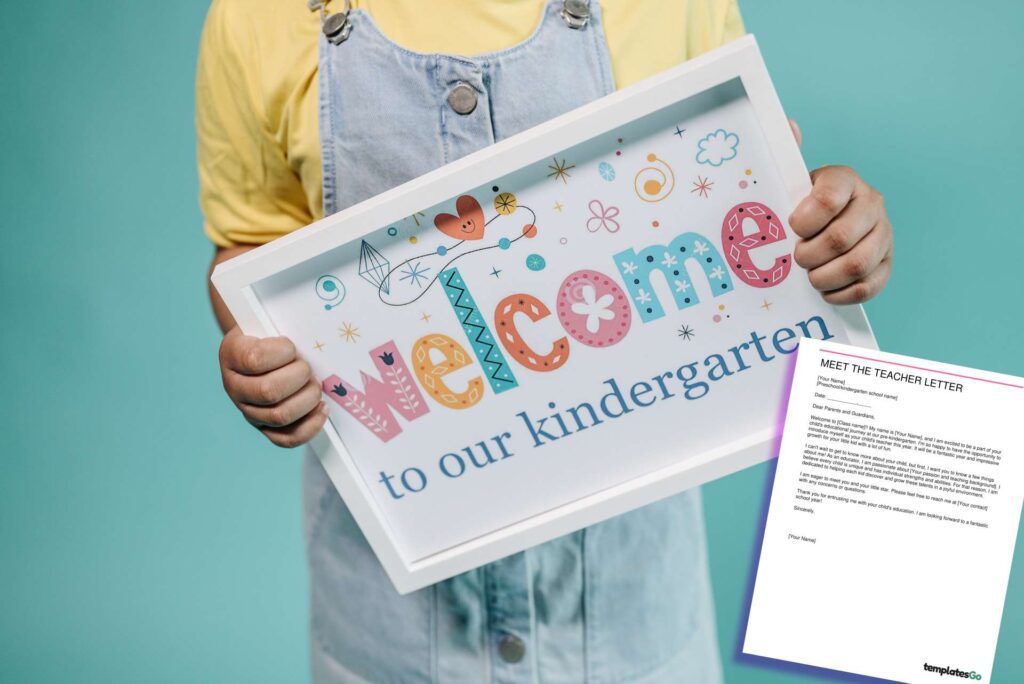 Writing Tips For A Joyful Teacher Introduction Letter to Parents
Start with a cordial greeting: Use a friendly and warm, welcoming tone in your letter to help set a positive relationship with parents. You can also personalize this part by adding the class information and the student's name.
Introduce yourself: Share your background with the parents by providing your name, position, and a brief overview of your experience and qualifications.
Show the parents who you are: Most parents want their children to study with great care and environment. So, they would like to know about you and your teaching perspective. Sharing who you are and your hobby may help you establish a good connection with the kids and parents, especially in the pre-primary stage. Otherwise, you can explain your approach to teaching and share how you plan to create a positive and engaging learning environment for their children.
Highlight important information: Include details about the curriculum, classroom procedures, special programs, or any events parents should know about, for example, the date and time of parent-teacher conferences.
Encourage parent involvement: The parents need to cooperate with teachers in teaching their children. Therefore, you can invite parents to actively participate in their child's progress and offer suggestions for remaining informed and involved in this letter.
Provide contact information: Make it comfortable for parents to reach out to you with any questions or concerns, and let them know the best way to get in touch with you. Email or in-person meetings would be ideal. Likewise, you can take a look at other ways to 🔗 build Parent-Teacher Relationships here.
Keep it brief: While you want to give enough information to establish a connection with parents, be mindful that they may receive a lot of communication from the school. Keeping your letter short and sweet to the point is always better.
Proofread: Last but not least, always check your letter for typos and spelling errors before sending it to parents. A well-written and error-free letter shows that you are experienced and take your role as a teacher seriously.
Related Post

As a teacher, you may need to obtain authorization from parents to allow their children to travel with you for school-related activities. That's where 🔗 our minor child travel forms" come in handy. These professional templates provide a simple and convenient way to request the necessary permission. You can share our forms with the parents and get authorization faster.
Customizable Templates Teacher Introduction Letter To Parents
At TemplatesGo, we offer a wide selection of professional Teacher Introduction Letter templates that cater to all grade levels, from pre-kindergarten to middle school. With our online document maker, you can easily customize these templates and speed up your workflow. So, let's take the first step towards crafting a professional and engaging introduction letter for your student's parents with us.
Select a template you need.
Fill in your information by answering our simple questions.
Complete and download the letter in well formatted, ready to send.
Simple Preschool/Kindergarten Teacher Introduction Letter To Parents
Warm Introduction letters are an excellent way for teachers to establish a close and personal connection with parents at the start of a new school year. Whether you're teaching preschool or kindergarten, these letters allow you to introduce yourself, share your teaching philosophy, be passionate, and communicate important information about the upcoming year.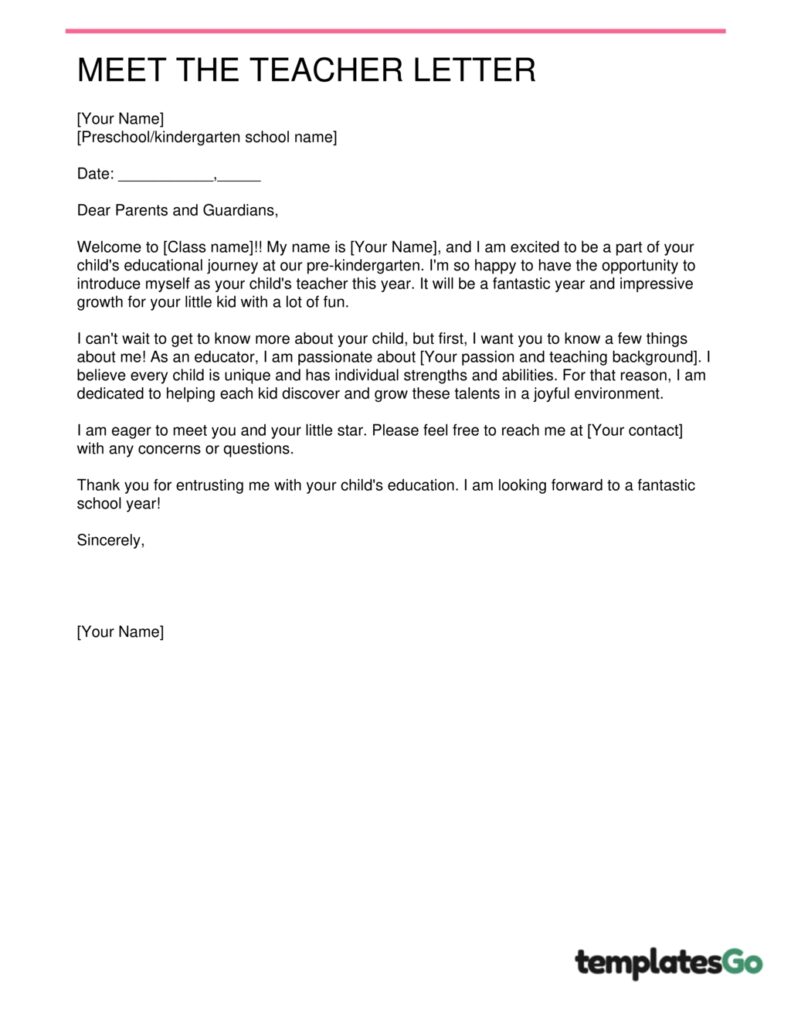 Teacher Introduction Letter To Parents With Your Own Personal Touch
At the same time, the Teacher Introduction Letter To Parents allows you to showcase your personality and create a warm and inviting atmosphere for both parents and children. By customizing your letter with your own personal touch, you can create a memorable and engaging first impression that sets the tone for the entire school year. Be creative with your favorite things, and remember you can always write more text or delete and edit freely to meet your requirements :).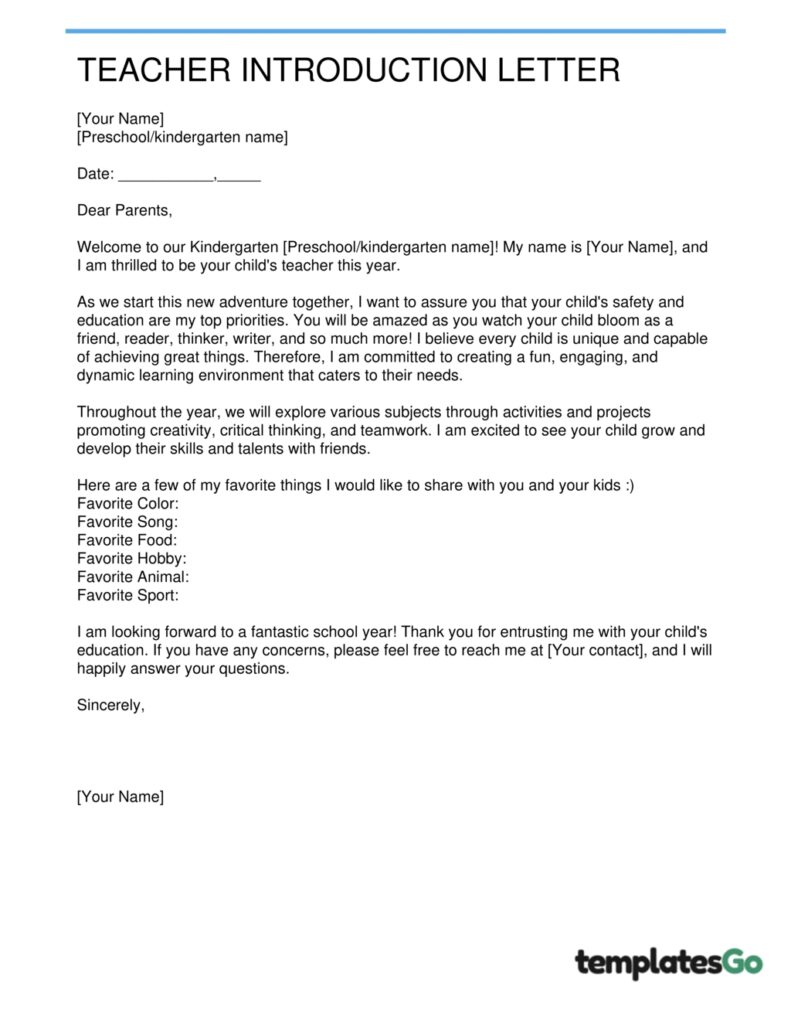 Meet The Kindergarten Teacher Letter
Customize a welcome letter to your future students and their parents in just a minute. With the same template, you can modify the text and headline for Preschool or other funny names for them.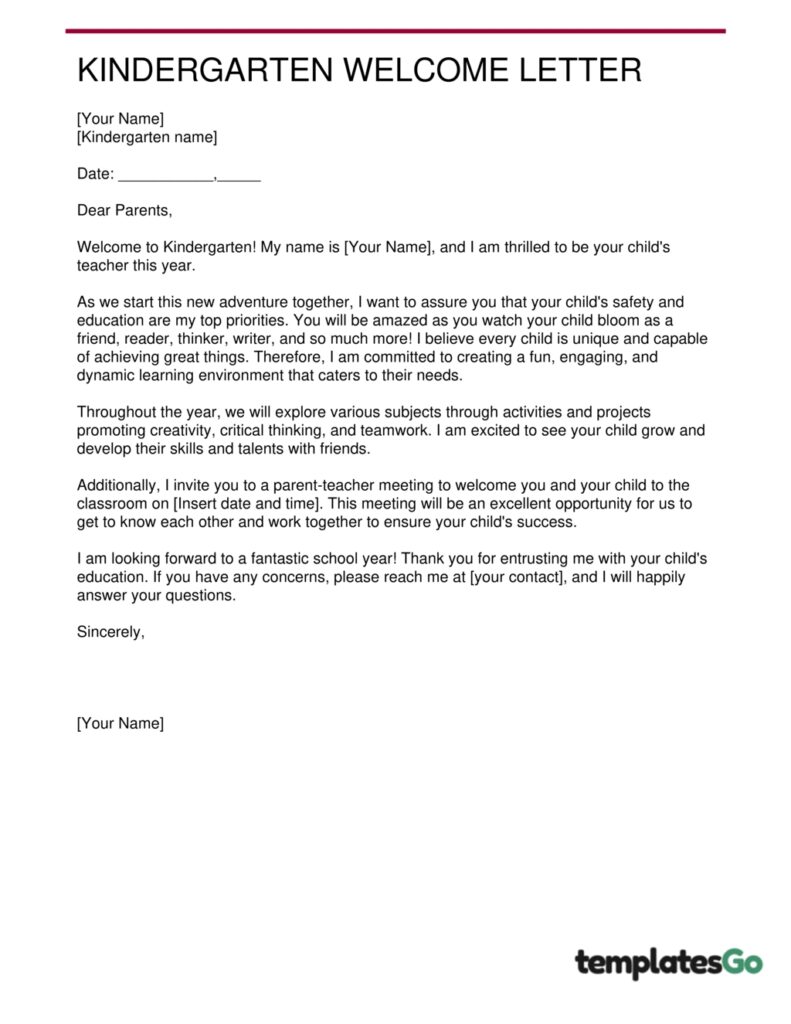 Elementary Teacher Introduction Letter To Parents
We provide a standard letter for elementary schools where the teacher will advise the parents on classroom procedures or special programs. In this template sample, we list out various subjects the students will study, and you can always customize your classroom program or provide other details to fit your requirements with our document maker.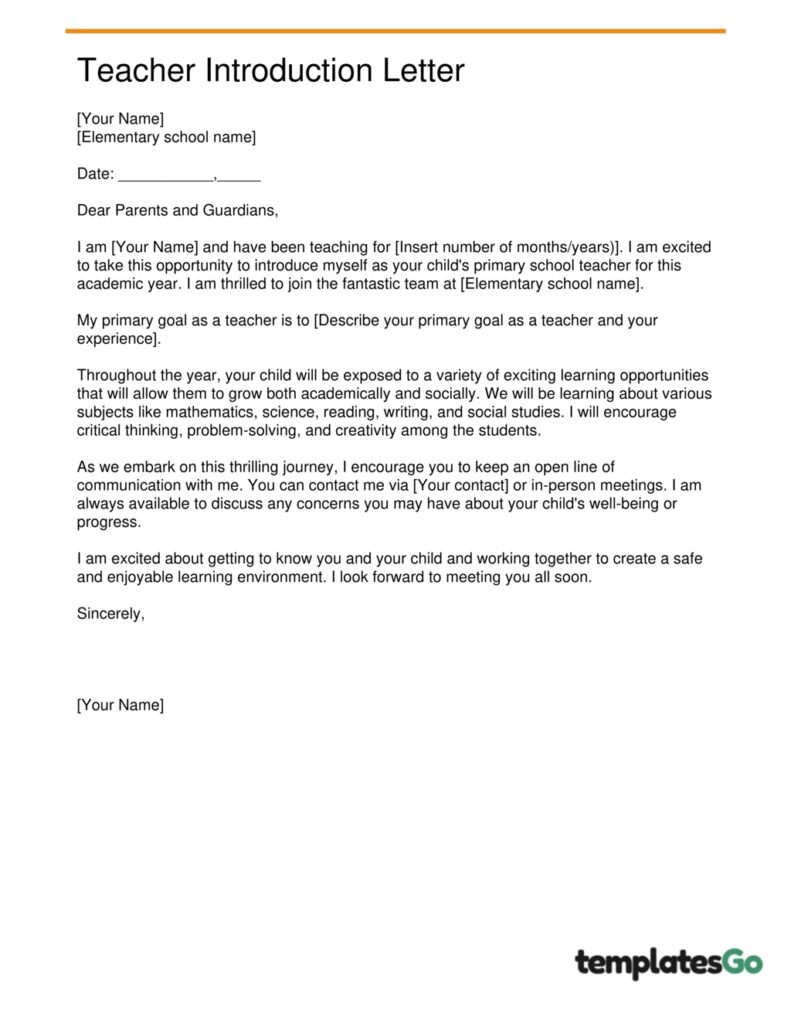 Middle School Teacher Introduction Letter To Parents
From middle school to high school, students may be allowed to use technology for different purposes on various subjects, depending on the schools. Teachers at this education level can highlight the subjects following school programs and add specific technology the students will use during the course so that the parents can follow up.