A letter of recommendation for a student can be a game-changer when it comes to securing a job, scholarship, or spot in graduate school. In addition, admissions officers not only look at test scores and grades, but they also want to get a sense of the student's personality from a third party - their teacher. That's where you come in!
Writing a recommendation letter can be a daunting task, but don't worry - we've got you covered. We offer an editable documents tool that allows you to customize our professional templates with your information easily. Follow these three simple steps to create a top-notch recommendation letter:
Choose one of our templates to get started.
Fill in your information using our questionnaire.
Review and edit the text if needed, then download the letter.
Not sure what to include in the letter? No problem! We'll help you craft a compelling recommendation letter for your student in no time.
What Should Information Include in a letter of recommendation for a student?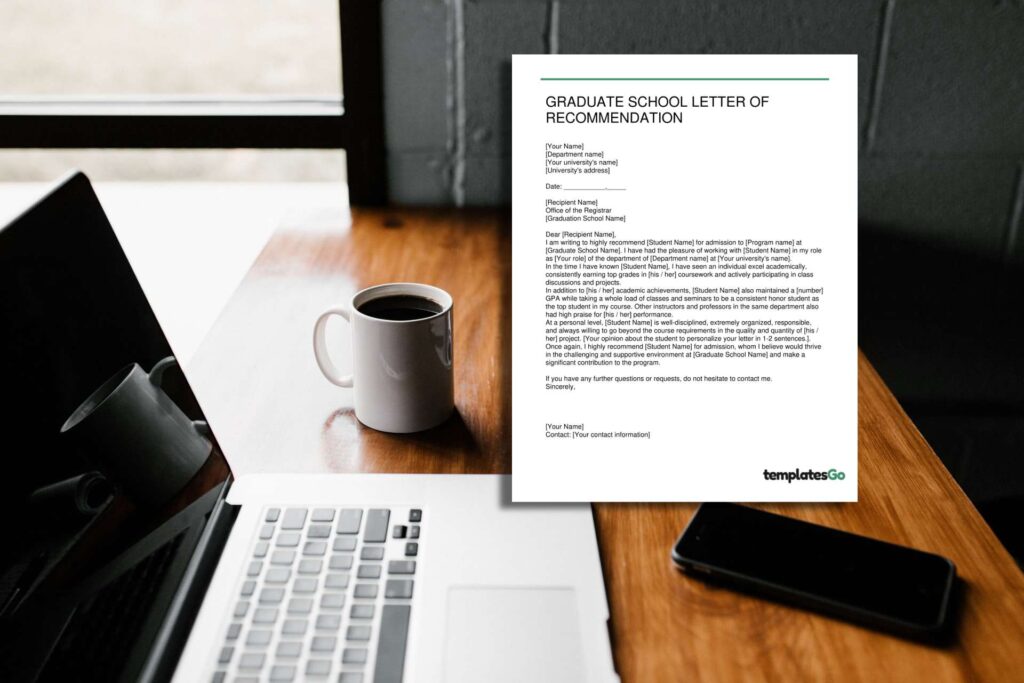 In order to write a strong letter of recommendation for a student, it is vital first to gather information about the student's academic background and accomplishments. This may include the following details from the student's experience:
Classes/courses/programs the student has taken with you
Transcripts or grade point average (GPA)
Awards and achievements
Extracurricular activities
Research experience and internships
Academic and career goals
Relevant professional experience
Additionally, you should request details about the program or job description the student is applying for a better overview. For example:
Information on the program and school the student is applying to.
Details about the job description and the company the student is applying to.
Instructions for submitting this letter of recommendation (printed copy, email copy, or direct to school, etc.)
In writing this letter, you aim to advocate for students and highlight their strengths and successes. By gathering this information, you can effectively support and recommend the student for their next academic or professional venture. It is now time to begin writing your letter.
Remember that you can permanently save time in writing by using our editable documents tool to fill in the information and create letters in just a minute.
How To Write A Letter Of Recommendation For A Student
1. Start with a quick introduction
Begin the recommendation letter for a student by introducing yourself, explaining your relationship with the applicant, and how long you have known them. In the following sentence, mention the subject you teach, your title, or the specific course you taught the student.
In case you have never had the student in a class, you can specify your role as the coordinator of an extracurricular activity or club they were involved in. It is vital to demonstrate a connection between you and the student so that your opinions about them are viewed as credible. Therefore, It can also be helpful to include a general summary of your impression of the student.
2. Address the recipient directly
Begin the letter with a greeting such as "Dear Admissions Committee," "Admissions Board," or "To whom it may concern,". If the student plans to use the same recommendation letter for different universities or companies, writing a more generic letter may be helpful. On the contrary, If the applicant provides the details of each recipient, then it is better to write as follows:
To make the letter more personalized, address the recipient directly by using their name and title (for example, "Dear Dr. Peter").
If the letter is for a college student applying to a graduate program, you can address it like: "Dear admissions counselor" or "Dear program director".
If it is for a job application, you can greet the "hiring manager" and explain how the student's personality and academic background will contribute significantly to the team and the company.
3. Highlight the student's qualifications
This section is the most critical section that the admissions counselor will base it on to evaluate the applicant's background. For that reason, focusing on evidence of the student's impressive academic career is critical.
Instead of simply listing facts and attributes, use anecdotes to tell the story of the student's achievements through classes, group projects, or competition events. Especially, emphasize the courses or projects that are most relevant to the job or higher degree the student is applying for.
Lastly, highlight their characteristics and back them up with examples. You can discuss their academic career as a whole or focus on individual accomplishments.
4. Mention individual qualities
This paragraph should highlight the student's personal characteristics and performance beyond the classroom. There are a few suggestions to help highlight the applicant's profile:
Mention their leadership qualities, hobbies, or interests and how they contribute to the scholarship/graduate program as a student or to a job opening as an employee.
Describe their extracurricular activities and interests related to the program/job.
Or discuss any struggles they have overcome and demonstrate why they are the right candidate for the graduate program or job.
5. Close the letter with a strong reiteration
In this letter of recommendation for a student, the closing is just as important as your opening paragraph. In this part, you will need to highlight the unique qualities of the applicant briefly that bring success to the program or the company. Then, Express your belief in their potential and reiterate your strong recommendation for the student to close this letter.
Offer to provide additional information, answer any questions, and include your contact information to get in touch. Finally, include your name, and title at the end of the letter and sign off if you send a printed version.
How Long Should An Academic Recommendation Letter For Student Be?
In this case, the document should be 300-400 words or one page long. A letter of recommendation for a student is required explicitly by universities or institutes. Furthermore, the professor should send it directly to the school through email and printed letter.
Free Editable Templates Of Recommendation Letter
Do you need more examples for reference? You are in the right place where we selected the best templates for your need from reliable resources.
Scholarship Letter Of Recommendation For Student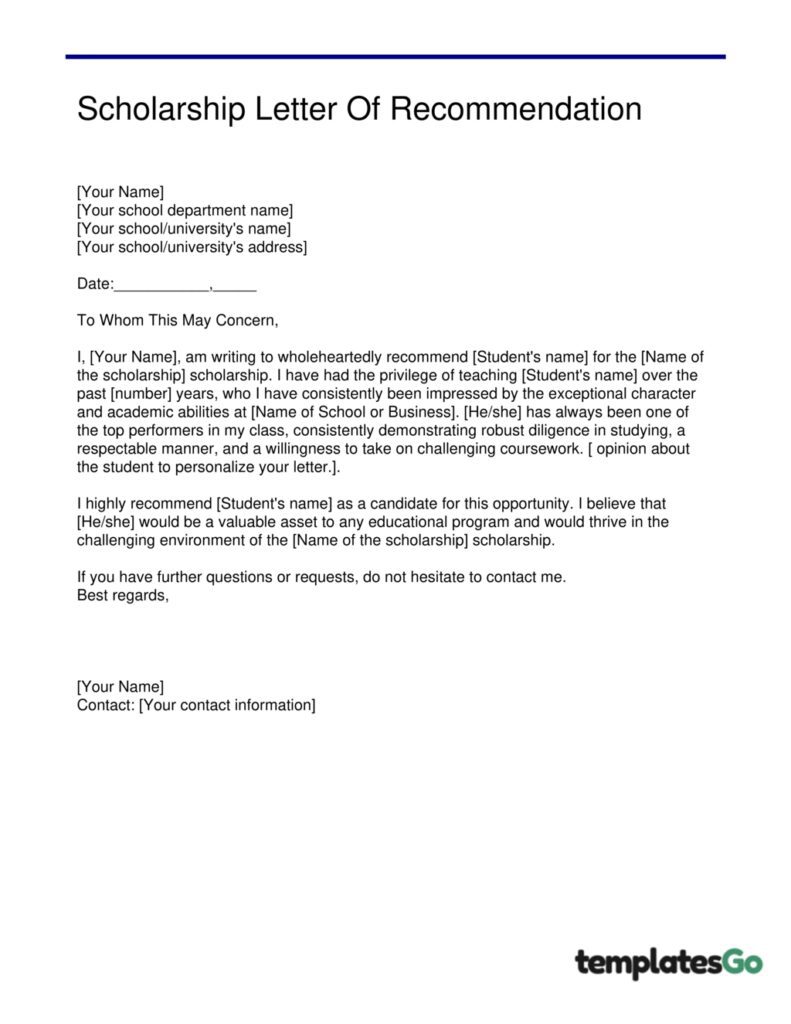 letter of recommendation for Graduate school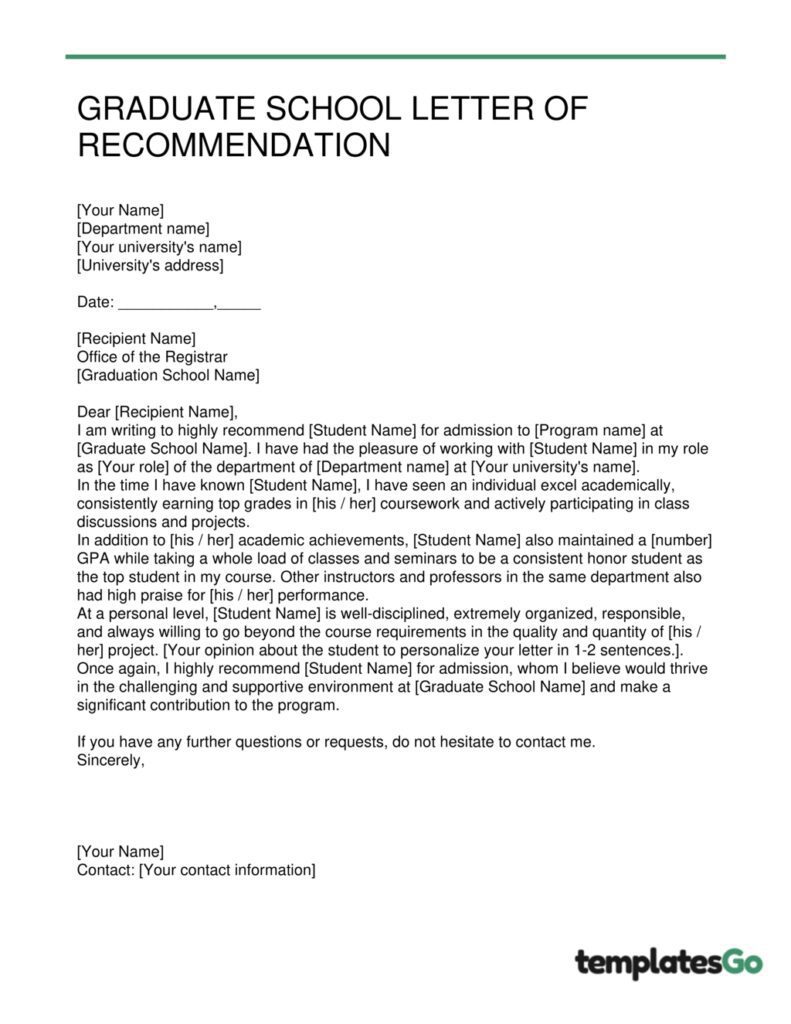 letter of recommendation for college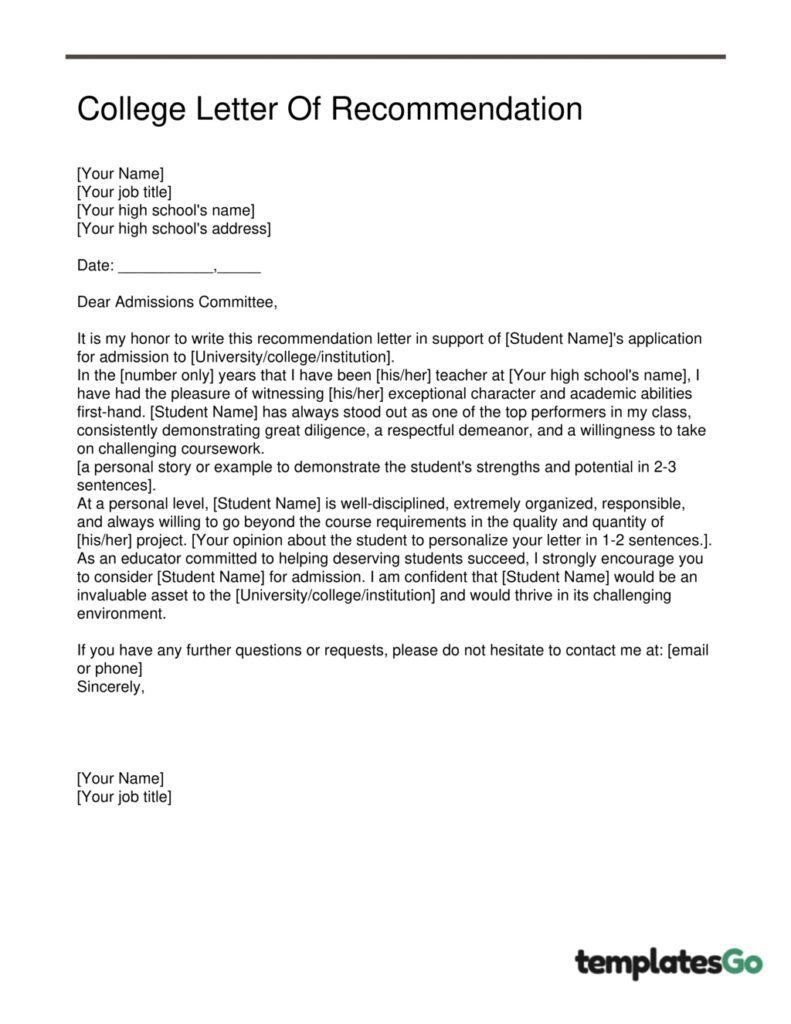 Are you a student? Are you feeling the pressure to secure a glowing recommendation letter from your professors? Don't sweat it! We've got your back with this comprehensive guide on 🔗how to request a recommendation letter like a pro with free editable templates.